Passwords
Password theft could violate your privacy and allow access to your personal information and even financial services. A secure password is much more difficult to get around. Protect your passwords with the following recommendations: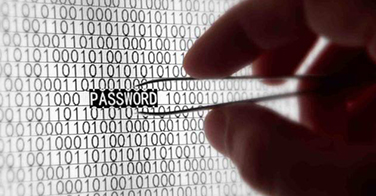 The passwords must not be less than eight characters in length. The longer the password, the greater the security.
Create passwords by mixing alphabetic characters (where uppercase and lowercase are combined), digits and even special characters (@, ¡, +, &).
Use different passwords depending on the use (for example, do not use the same password for an email account and to access banking services).
A good method to create a secure password is to think of a phrase that is easy to memorise and shorten it by applying a simple rule.
Passwords must be changed regularly.
The password must not contain the user name of the account, easy to guess personal information, or series of letters which are next to each other on the keyboard or in alphabetical or numerical order.
You should avoid passwords that contain existing words in any language. One of the most well-known attacks uses dictionaries.
Passwords should not be stored in a public place and within the reach of others.
Do not share passwords on the Internet (by email) or by phone. It will almost certainly be a scam. The University of Almeria will never ask you for this type of information.
Do not use the "Save password" option that is sometimes offered, which means you don't need to enter your password each time you log in.