The University of Almeria offers all its members (students and staff), as well as anyone visiting us for professional reasons, a wireless network that provides access to the internet and UAL's Information Systems on all types of mobile devices, such as laptops, smartphones and tablets.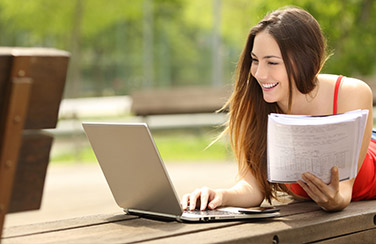 Visitors
The University of Almeria provides people visiting us for professional or academic reasons with access to the the eduroam wireless network. To access eduroam, the device you wish to connect from must be properly configured. To do so, you need a username and password from a university linked to the eduroam project or from UAL. These can be created by the lecturer or staff member who invited you in the Visitor WiFi Management section on the General/Other Services tab of Virtual Campus.
Erasmus
The Erasmus students registered at the University of Almería can connect to the Ual wireless network called eduroam , setting their devices and using the username and password provided by Ual at the time of their registration. They may use as well, username and password of their home institution, if affiliated to Eduroam project.