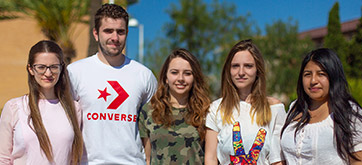 Every year, through the International Mobility Programmes we welcome approximately 800 students coming from Europe, United States, Africa, Asia, Latin America, Middle East and Oceania. International students form a significant part of our university community.
As an exchange student you will enjoy a unique experience!
The purpose of these mobility programmes is academic learning as well as cultural exchange and personal development.