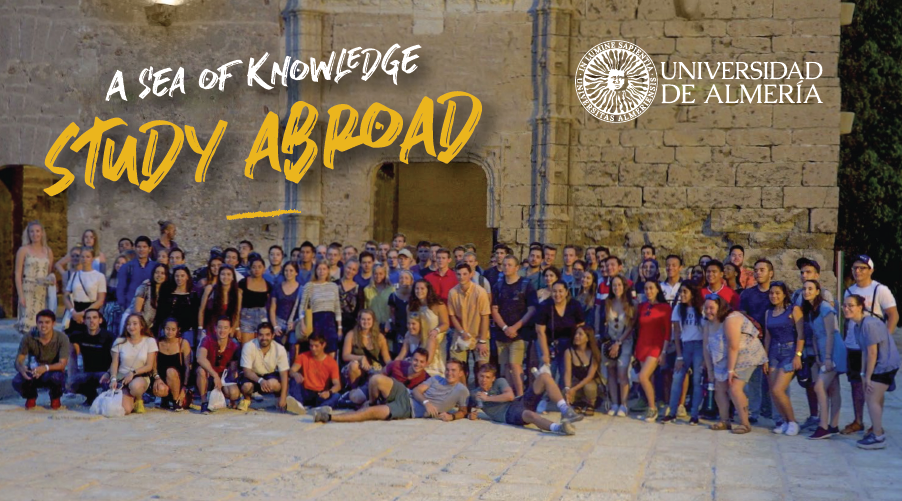 STUDY ABROAD summer courses at the University of Almeria(UAL), Spain, are courses designed and taught by the most prestigious experts in the local and national scene. All professors in charge of these courses have recognized experience in the most cutting-edge areas of our university, such as Agronomy, Biotechnology, Business, International Management, Economics, Psychology... and many more!
Held since summer 2013, the University of Almeria summer courses not only have a wide educational offer, but also include an extensive package of services: accommodation, meals, local transport voucher, medical insurance, cultural visits, trips...
In this new edition, STUDY ABROAD courses will take place from July 5 to 30, 2021. Do not miss them!
The duration of the courses ranges from 22.5 hours (1 week) to 80 hours (4 weeks), and they can be recognized for up to 10.6 ECTS credits at your home university.
About the language, there are courses that are taught only in English, or only in Spanish; but there are also others that can be conducted either in English or Spanish, depending on your choice.
As for the price, it depends on the duration of the course and the selected payment method. Click here to find more details about the tuition fees.
Do you want to know how a Study Abroad summer course would be organized? Here you can see an example of academic and cultural activities of the summer program.
For more information, visit us on Facebook, Twitter and Instagram
We look forward to seeing you!
Application Schedule
Type of payment
Date
Early bird

Until
March 31st, 2021

Payment in Installments

1st payment

(50% of the amount) until
March 31st, 2021


2nd Payment

(50% of the amount) until
May 31st, 2021

Standard Payment
Until
May 31st, 2021
Registration Deadline
Until
May 30th, 2021